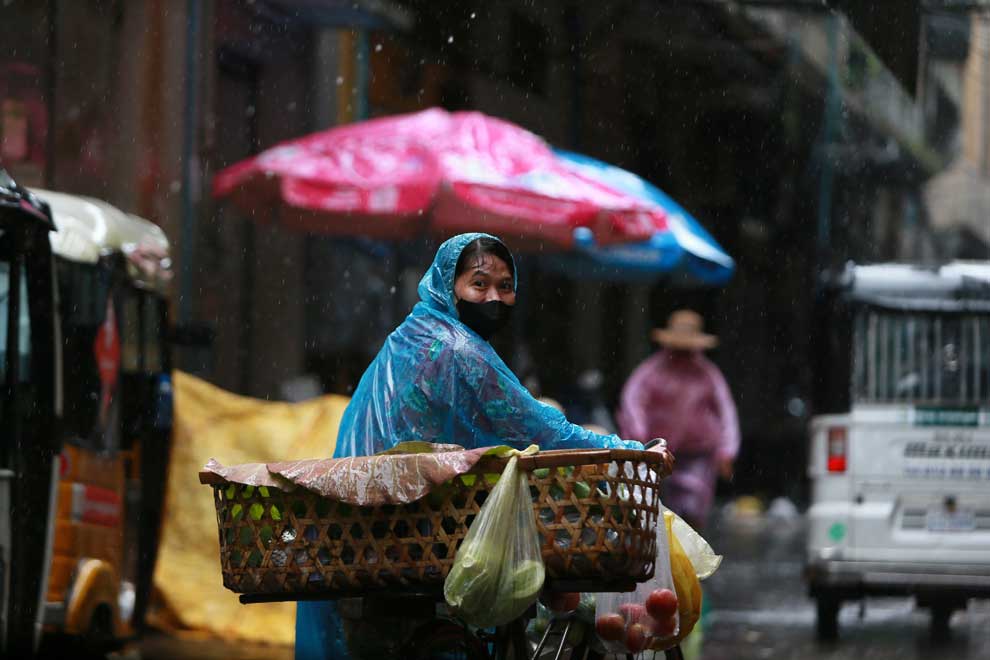 The Independent Democratic Informal Economy Association abbreviated (IDEA) and OXFAM in Cambodia on November 15 celebrated the 11th International Street Vendors Day, with the aim of promoting labour rights and calling for social protection for street vendors.
IDEA president Vorn Pov said the day were observed with the participation of the Ministry of Labour and Vocational Training, together with about 200 additional stakeholders.
He said the day was aimed at recognising of street vendors' rights, as well as strengthening the scope of the social protection they can access.
"At present, vendors' revenues are declining, commodities are rising in price, putting many vendors in debt to the microfinance institutions they have borrowed from to run their businesses," he said.
He said some of the other challenges faced by the vendors include a lack of security, sanitation and childcare, as well as the threat of harassment and competition from foreigners.
Kata Orn, labour ministry spokesperson, explained that street vendors are considered self-employed, which means they are now eligible to become members of the government's National Social Security Fund (NSSF) and access healthcare for themselves and their families.
"All they need to do is register for an NSSF member card and pay a contribution of 15,600 riel (about $3.80) per month. They will be able to access free treatment at state hospitals, as well as the many private facilities which have entered into an agreement with the NSSF," he said.
"This is a key part of the government's policy to improve public health and reduce people's healthcare costs," he added.
Lean Sophea, 42, a street vendor in Phnom Penh, is a widow with four dependent children. She said she earns an average of 16,000 riel a day, leaving home at 7am and returning at 6pm.
She explained that her expenses for food, water, electricity and school fees, as well as medical expenses, totalled around 20,000 a day. Because her current income was less than her expense, she had borrowed some money to cover her cost of living.
"I would like the government to reduce the price of goods and introduce an allowance for poor widows," she added.
There were an estimated 1.7 million street vendors in Cambodia, or about 10 per cent of the population. 75 per cent of them were women, according to Oxfam.
A joint Oxfam-IDEA press release announced that this year's day was organised under the theme "Social Protection for Street Vendors in Cambodia".
"Street vendors are an informal economic labour force or self-employed individuals who make a significant contribution to the national economy and absorb labour across the country, especially in reducing risky migration. Street vendors, like other workers, have the right to full social protection," it said.
"They are the lifeblood of the national economy, so we ask the government to continue and fully support street vendors, especially women, so they are not left behind," added Pov.