Prudential Cambodia's CEO Sanjay Chakrabarty outlines how Pulse by Prudential, the insurer's health and wellness mobile app is aiming at making healthcare affordable and accessible.
What is Prudential Cambodia's vision in the Kingdom?
Prudential Cambodia established its operations in the Kingdom in January 2013 as a wholly owned subsidiary of Prudential plc, a leading life insurer and asset manager in Asia and Africa, with a purpose to help people get the most out of life.
In Cambodia, we fulfil this purpose by providing best-in-class insurance solutions to help protect people's health and financial assets.
To date, we have sold over 300,000 insurance policies through our strategic long-term partner Acleda Bank and our insurance consultants.
We have also approved over $12 million in claims, a testament to our commitment to protecting the health and enhancing the financial security of families in Cambodia.
Our vision is to provide affordable and accessible healthcare to all Cambodians. This highlights our evolving role as an insurer, from providing financial protection to individuals to also preventing and postponing the onset of diseases.
This vision, shared across the entire group, has led Prudential to offer a region-wide health platform featuring AI-powered, holistic health management services through our health and wellness app, Pulse by Prudential.
Downloading Pulse gives users immediate access to innovative services offered by global and local service providers.
What do you think is the role of partnerships in your journey to delivering on your mission?
In Cambodia, through the nationwide network and branches of our bank partner Acleda, we are able to make insurance protection more accessible to Cambodians. In these branches, our customers can purchase a wide range of life and savings products to help secure their children's future.
We are also providing insurance protection to customers of our partners. As an example, we are offering customers of Acleda Bank free Covid-19 protection coverage with a death benefit of $5,000.
In addition, we are working with our business partners and health service providers to provide comprehensive and innovative services to the people in Cambodia. These include services provided on the Pulse app.
You mentioned Pulse by Prudential as a health and wellness app, can you elaborate more on this?
Pulse by Prudential is a free, all-in-one digital health app and the first of its kind in the region to offer holistic health management to consumers.
Using AI-powered self-help tools and real-time information, the app serves as a 24/7 health and wellness partner for users, helping them prevent, postpone and protect against the onset of diseases.
We launched the app in Cambodia in October 2020.It has since been downloaded more than 700,000 times. All Pulse features are available in both English and Khmer. Pulse can be downloaded for free on both the Google Play and Apple App Stores.
Prudential is making significant investments in technology innovations, including Pulse. How do you see technology changing the way insurers interact with consumers and impact Prudential's role as an insurance provider?
Pulse is a key component in Prudential's broader strategy to deliver affordable and accessible healthcare to all in Asia, a region where cases of chronic diseases and healthcare costs continue to rise.
With Pulse, Prudential is building a consumer-centric, AI-powered ecosystem that will offer comprehensive health and wellness services to people across Asia.
While insurers have traditionally focused on protecting customers against adverse events, Pulse has enabled Prudential to expand its role to providing more holistic support across the critical stages in a person's health journey.
We believe that insurers can play a more extensive preventive role alongside protection to address the growing health burden.
How can people in Cambodia benefit from Pulse?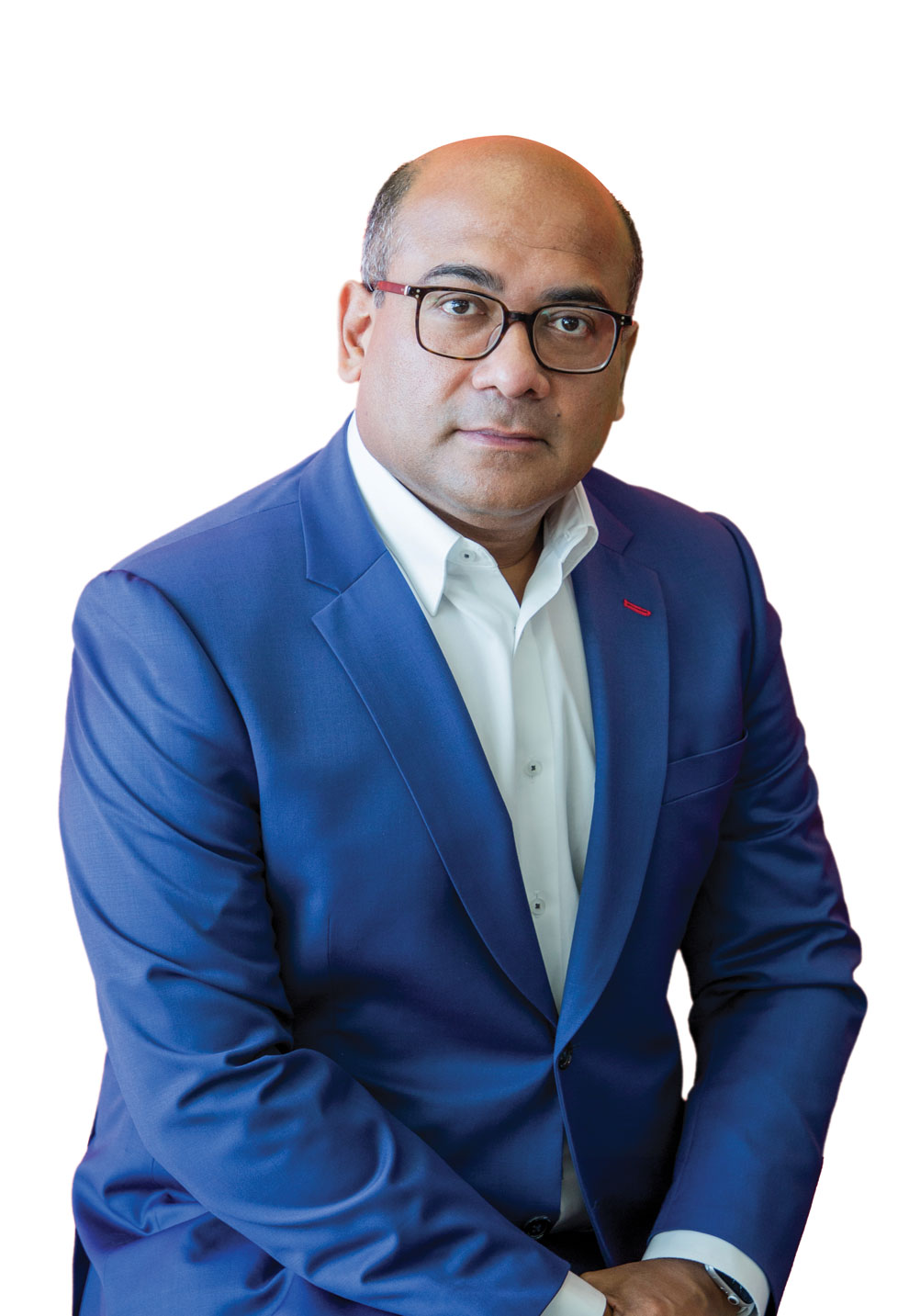 Some of the key features available on Pulse include:
Symptom Checker – An AI-powered chatbot that provides users with a better understanding of worrying symptoms and directs them when best to seek further advice from healthcare professionals.
HealthCheck - This creates a health report and offers insights into potential long-term disease risks based on the user's inputs to a digital questionnaire.
Current status and recommendations for improvement are represented through the "Digital Twin", a graphic representation of the human body broken down by organ.
Health Awareness Content - This provides users with access to engaging and relevant health awareness content in the form of articles, videos, and infographics
Hospital Navigator - An interactive map that allows users to easily see which accredited clinics and hospitals are in close proximity to them.
Users are able to view health provider details – for example, opening hours and contact information – and can directly call and/or use the map to navigate to the selected hospital or clinic.
Moos Som Chanh - An affordable insurance plan that provides financial relief to those diagnosed with dengue or malaria.
Starting from just $4 per year, this new product comes with four different packages for customers to select based on the benefits they would like to receive, offering flexibility and affordable solutions that meet the protection needs of every Cambodian household.
Policy Information and Management – Prudential Cambodia policy holders can manage and view their policy information from the safety of their home, especially during the Covid-19 pandemic situation.